Body Love + Loss: What Cancer Body Positivity Looks Like and How to Deal
Cancer treatment does a number to our bodies. From losing hair, limbs, or sexual organs, to gaining weight, scars, and mobility aids — it's a lot. No matter where you're at in your journey, you're worthy. Learning to love your body after a cancer diagnosis takes time, grace, and even gratitude.
Remember that your beautiful body is doing the best it can to adapt and heal.
If you've been around here a minute, you've heard it before: a cancer diagnosis affects your mind and body. Don't neglect one for the other; it's easy to only focus on the physical changes. Besides bud, your body is a wonderland.
Some short-term changes (e.g., hair loss or surgery) can leave long-term scars. Others may linger long into survivorship. They leave us feeling self-conscious, mourning what was or could be, and sometimes cause us to feel helpless.
What your body has been through is a testament to your strength. It is your #1 fan, fighter, and advocate, even if it feels like it's rebelling.
Our bodies are constantly seeking homeostasis. Natural healing doesn't always happen without a bit (or a lot) of help from treatment. We can be simultaneously thankful for modern medicine but mourn the need for it.
You have one life, one body, and one you. Accepting who you are can be incredibly liberating!
Body-positive thinking goes beyond your dress size.
The body positivity movement is not just about embracing you who are at any size (though that's a major part of it!). It includes accepting — even celebrating— the scars, bumps, bruises, and colors of your body. Everyone deserves to have a positive body image.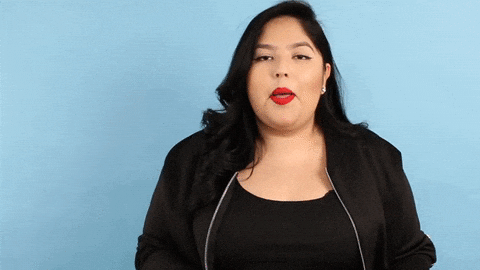 For cancer patients, this is profound. Accepting the parts of us that change due to chemo or surgeries is now something society is starting to embrace.. We've still got far to go, but it's a start.
Even if you and your doctor have specific health goals you're working towards (e.g., losing or gaining weight), you are worthy along the journey, not just at the destination.
[Even if] you don't love your body, it is important to be able to accept it and recognize what it has brought you through." — Dr. Frances Goodhart, clinical psychologist (

Good Housekeeping

)
Embracing body positivity with cancer is easier said than done. Here are some tips to help deal with body blues and focus on your strength.
Acknowledge how you're feeling about your body. You can journal about these feelings or jot them down in a phone note. Try to write yourself a letter so you can look back and celebrate any progress.