Building buddhi: Our Launch Story
3, 2, 1...the buddhi community is finally live! 🎉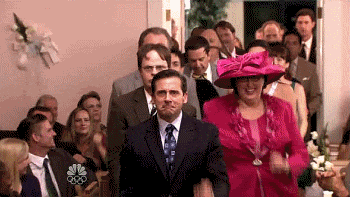 What does that mean? Now, you can invite your fellow thrivers, survivors, and supporters to the new and improved platform with NO waitlist. It's basically Christmas in July [August] for the cancer community.
Keep reading for a behind-the-scenes look at the digital cancer support platform that (we hope) you love.
What is buddhi?
The word "buddhi" (we pronounce it "buddy" for it's dual meaning) is Sanskrit, meaning to be awake; to understand; to know.
Why this word? As Kathleen says, "I believe - despite all of the ways it sucks - cancer can be a wake-up call for all of us to understand the power of connection, and know how we can support someone's healing journey."
Read more about our backstory here: "Building buddhi: The story of our founder, Kathleen Brown"
buddhi is the digital platform reimagining support for people coping with cancer. We bridge the gaps caused by cancer through content, community and curated products. We're on a mission to support healing across your entire cancer experience – regardless of time, diagnosis or geography. Because everyone could use a bud.
"Do not retreat! Tell a friend, tell a loved one, build your squad. You need support to endure a cancer crisis and it is much harder to face it alone." - Jenna B.S.
The Vision and Creation of buddhi
Kathleen's vision for buddhi blossomed over the last decade. She started working on it in Fall 2018, and by April 2019, Kathleen left her corporate partnership leadership role for St. Jude Children's Research Hospital and committed to building this thing full-time.
With a "ragtag" team of developers abroad, Kathleen launched the beta site in late February 2020, after first raising enough funds to pay them. After over a year of hard work, the COVID-19 pandemic hit.
We spent six months building community features with (a lot of) technical hiccups along the way. But after 18 months of solo building and more funds raised, Kathleen expanded the team to include a Community Director, Social Media Strategist, Content & Brand Manager, Lead Software Engineer and two Community Engagement Interns.
We welcomed beta testers in August 2020 (thank you to those who have been here through it all!), while simultaneously filling our content library, hosting virtual events, and sourcing community feedback.
Now we're ready to invite everyone in to join our community!
What's Next
A reimagined cancer community experience: Now that we're in public beta, and our community is open to all, we invite everyone to share feedback of what you'd like to see next. Personal profile pages to learn more about your buds? The ability to create conversation threads? How about sliding into your fellow buds' DMs? More virtual events? You name it, and we'll keep rolling out feature and functionality improvements each week!

The social tool: Say goodbye to toxic positivity and cancer muggles! Wish you could just share this GIPHY instead of answering your concerned aunt's check-in text? Soon you can. The social tool is for sharing GIFs to describe what you're really feeling so you can take a load off (if you will). Your friends and family will learn how they can best support you, with prompts to lift you up, and the option to add funds to your Wellness Wallet, so that you can invest in healing resources.
A curated marketplace: Right now, we have our buddhi shop, where you can buy swag like this sleek water bottle or cozy AF sweatshirt. Soon, we'll add the ability for you to use funds in your "Wellness Wallet" to purchase even more goodies and resources from our wellness partners. Let us know what you'd like to see!
buddhi is community-powered. This means our members (like you!) will steer our direction. So if you have an idea for something you'd like to see in the buddhi community or platform offerings, please let us know!
"[buddhi] is a great way for cancer [thrivers] to come together, and I just don't think there's a lot of resources for that." - Lauren L.
Growing buddhi with you.
Our goal is for cancer thrivers to never feel alone after a diagnosis and find community support to guide them towards healing. We have audacious goals, but need your help to spread the word!
Here's what you can do today: sign up and/or invite a bud (or three). It takes 30 seconds to create your profile and get access to what Kathleen wishes she had going through cancer and survivorship for decades: relevant resources for your entire cancer experience, and a community that isn't fake or forced.