How to Get Your Groove Back: 4 Tips to Find Your Why Again
Category:
Self-expression
What's the reason you press on even when taking one more step feels impossible?
A cancer diagnosis can be a wake up call, tucked in between the stress and a chance for us to change those aspects of our lives that aren't bringing us joy anymore. It's a (hopefully) once-in-a lifetime opportunity to re-prioritize what matters most with a brand new perspective.
If reading that makes you feel like hitting "snooze," we get it.

If you want to get your groove back, we can't recommend the exercises below enough!
It's time to get back in touch with your deepest desires and aspirations.
Add a little zest!
Have you ever met someone that exudes a zest for life? It's more fun than fear, but there's more to it than that. "The body listens to what the mind tells it: if the mind is excited about living, the body will be filled with life-giving energy, but if the mind is fearful or hopeless, then the body will be cut off from receiving that essential energy." – Radical Hope, by Dr. Kelly A. Turner
Staying conscious of the thoughts that pass through your mind (and allowing negative thoughts to simply pass rather than attaching to them) can retrain your brain and body to send out more uplifting energy, even in the face of the Big C.
Time Travel.
If you were writing a letter to or holding a conversation with your future 80-year-old self, what would you say? What feelings do you want to be at the forefront of this experience? What life events do you want to hear them tell you all about?
Get Back to Gratitude Journaling.
We know, we know! You've heard it before. There's a reason for that, so go ahead and find your inner Marie Kondo "spark joy" moments and write them down!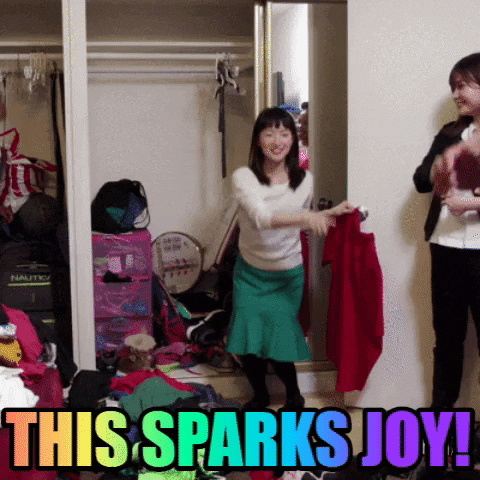 In Radical Hope, Dr. Turner encourages us to "to make a simple list of all your current reasons for living and enjoying life. Try to do this when you're in a good mood, so you can create a nice long list of all the things that currently bring you meaning and joy. Then put a star next to anything you'd like to increase or have more of in your life. Next, below that list, make another list of anything new you'd like to add to your life in order to bring it more creativity, happiness, and meaning. Then make it a goal to start bringing these things into your life on a more frequent basis."
We also love Suleika Jaouad weekly journaling prompts too – sign up here to get them into your inbox weekly! (Or check out a buddhi team fave of hers "The Five Lists" before jumping into the email prompts.)
Ask a Bud.
Sometimes, seeing ourselves through someone else's eyes (particularly those of someone we care about) is all it takes for a mental refresh to take place. Ask your closest buds to tell you their favorite things about you. You might be surprised by what they have to say!
"I don't believe people are looking for the meaning of life as much as they are looking for the experience of being alive." – Joseph Campbell
We'd be remiss if we didn't mention our buds over at OwnTrail too, who exist to help you visualize and navigate your path through life, and encourage you to own the trail you're blazing to build confidence, clarity, and connection. Because there's no one right path through life – just yours.
We'd love to hear what you have found to be helpful in "finding your why" – login or sign-up for buddhi to join the conversation! What's your why?