Simple Tips for Moving Your Bod To Improve Your Mood and Mobility.
Is it possible to relax too much when you have cancer?
According to Sara Mansfield, M.S. (a certified cancer exercise trainer at Mayo Clinic Healthy Living Program), yes! "Loving family members may be urging a person with a cancer diagnosis to rest," she says, "but that can lead to a functional decline. Research tells us, in general, it's better to move more than less." Safe physical activity during treatment and cancer recovery can help you survive and thrive.
Movement may help accelerate recovery, believe it or not.
Whether you were like Simone Biles (basically) or a notorious napper before diagnosis, your cancer treatment recovery will benefit from moving your body. According to the American Cancer Society, exercising during and after cancer treatment may provide the following perks:
Less muscle wasting due to inactivity

Improved balance

Lower risk of falling/breaking bones

Lower risk of blood clots

More independence

Higher self-esteem

Improved mood

Less nausea

More energy

Higher overall quality of life
If you're like us, that's more than enough motivation to get moving, but slow down bud–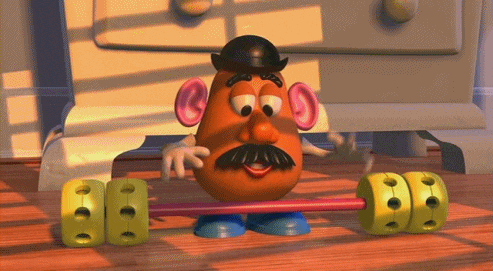 There are some things you should know before jumping (or lunging) into any form of exercise during cancer treatment or recovery:
Cancer and its treatment take a massive toll on your body. (Yeah, thanks Captain Obvious!) Physical side effects like fatigue, pain and muscle atrophy might make it tough for you to take on the very same workout that was a breeze before your diagnosis. "Your treatment may have left you feeling like you have a different body," says Mansfield, "but you can take charge after this life-changing event and really improve your quality of life."