Thriver Spotlight: Meet Our Bud, Bethany
⚠️ TW: pregnancy loss
Pregnancy, cancer, pregnancy loss, a big move, then...back to real life? For survivor and newfound sock-enthusiast Bethany, a whirlwind of life events gave way to a more profound knowledge of herself, family, and life purpose.
ICYMI: we went live on Instagram with Bethany in May as part of our Thriver Thursday series — check out the convo here!
Bethany's Cancer Story
Newly pregnant and contemplating a move out of the city of Chicago to the suburbs, Bethany and her husband Kevin had the world at their fingertips. But when Bethany was caught off-guard with an unusual pap smear in her first trimester, everything changed.
The OBGYN referred Bethany to an oncologist at a follow-up exam, who discovered cervical cancer in the form of "exploding tumors." It was time to make some difficult—and fast—decisions. "If we did nothing, my daughter and I would both be gone," she said.
At 19 weeks pregnant, Bethany lost her daughter, Hallie, just one week after announcing their pregnancy. They would later use her name to support other cancer thrivers through The HallieStrong Foundation.
"

I knew right away that the only way I was going to survive this—given the circumstances and how we lost her life—was going to be to make something of it."
Healing for the Body and Family
Bethany underwent a radical hysterectomy, five rounds of chemo, and 28 rounds of radiation.
Left without the ability to have biological children, Bethany and Kevin got into the adoption process immediately following treatment. Two failed adoptions and two years of waiting taught Bethany and Kevin a new type of patience. She finally witnessed the birth of their adopted son, Kelly, in May 2019.
With a 15% survival rate after two years, Bethany's cervical cancer took a toll on her physically and mentally. Bethany still suffers from the trauma associated with undergoing cancer treatment, losing a child, and infertility. "I shouldn't have to go make sense of it all. It's not fair."
She says therapy is crucial to processing and coping. And her work through The HallieStrong Foundation is restorative and life-giving for her family.
Let's get to know her better!
Fun Facts
Three things people might not know about Bethany:
She has three dogs in three sizes: small, medium, and large.

She believes that humor cures everything, especially like what is on @TheCancerPatient. "One of the perks of cancer is you develop a dark sense of humor. Kevin and I have a running list of cancer-related humor."

She's a big Chicago sports fan and loves all things sports (she grew up with five brothers, after all). "I played basketball in college, and I'm a family wiffle ball home run champion (although my siblings might disagree)."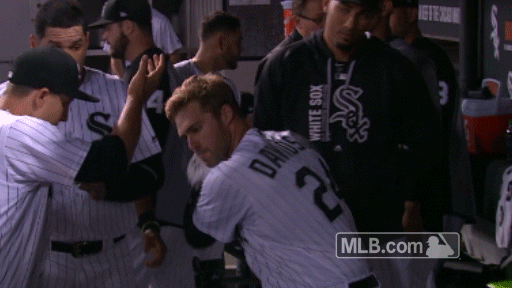 What brings her joy:
Connecting with people and their stories

Camaraderie and laughter

A good glass of wine

Family (especially her son!)
Wellness rituals:
Bethany loves being physically active outdoors by running, walking, or hiking.
Bethany's support: "Just do."
Bethany loved most when friends and family did things for her without asking, like delivering meals, providing rides to appointments, cleaning her home, or talking.
"I never knew the answer to, 'What do you need?"
She also loved the random cards, texts, or gifts (like socks!) that seemed to arrive at just the perfect time.
Bethany's advice for supporting someone going through or recovering from cancer treatment: "Don't wait for permission or a response—just show up. Bring the meal. Check in. Deliver the flowers. Your loved one likely has no idea what they need and is so overwhelmed with the fight for their life; give them hope by doing whatever you're capable of! There is no act of kindness too small."
Bethany's Silver Lining: The HallieStrong Foundation
Bethany and Kevin launched a nonprofit in memory of the daughter they lost in utero. Through The HallieStrong Foundation, the team sends care packages of fun socks to cancer patients.
"It brings tears to my eyes every time I think about the way we've been able to honor Hallie's legacy of hope here on earth through it. I read every story myself when we send a care package, and I think cancer patients are the most incredible, amazing, badass people."
Her other favorite silver lining is (obviously!) their son. "He is the greatest thing to happen to us."
Bethany says that although she'd trade it all away, cancer has taught her the fragility of life and how to love friends and family deeper.
You can follow Bethany and The HallieStrong Foundation journey at @halliestrongfoundation.