Thriver Spotlight: Meet Our Bud, Brandi
Fighting cancer can feel like being plopped in the middle of a battlefield with no armor. For Brandi, this was no metaphor. A Ewing's Sarcoma diagnosis was this war veteran's biggest battle she never saw coming… even the most trained sniper would have been caught off guard by this deadly enemy.
ICYMI: we went live on Instagram with Brandi in February as part of our Thriver Thursday series — check out the convo here!
Brandi's Cancer Story
Brandi was serving in Iraq in 2008 at age twenty-four and was in the best shape of her life. But she started noticing a lump in her leg, unsure of what it could be. She thought, "Cancer only happens in the breasts, lungs, prostate, brain… not arms and legs, right?"
Unfortunately, cancer can appear anywhere in the body, which Brandi understood when the tumor in her leg was the size of a small watermelon at stage 1B. "I immediately thought I wouldn't make it," she said upon diagnosis.
The military was supportive of her treatment and testing, but it wasn't as easy as hitching a ride to the local hospital. Brandi had to travel globally for her care, flying to Baghdad and Germany for CTs, MRIs, and biopsies before pursuing treatment in the states.
Chemo, seven leg surgeries, and endless tests and treatment procedures can take a toll on even the most resilient people. "I was very depressed for a while," Brandi said. When she was discharged from treatment, there was a burning question: "I'm not the same person anymore - what can I expect?"
Cancer

can

change you for the better.
"Cancer is not an automatic death sentence. There are many of us thriving after cancer and loving our new and improved life. We may have gained a few scars or disabilities along the way, but we have a new appreciation for life." - Brandi
Brandi tells those recently diagnosed with cancer that this will be the most significant mental game ever played. "Cancer will strip all of your physical strength, and all you're left with is your mind. Cancer is more mentally demanding than physical. We are all a lot stronger than we know. When our backs are against the wall, we fight!"
Brandi's favorite ways to cope are to laugh often, and look at how bright the future can be.
Let's get to know her better!
Fun Facts
Three things people don't know about Brandi:
She is very shy.

She is an overachiever.

She hates milk.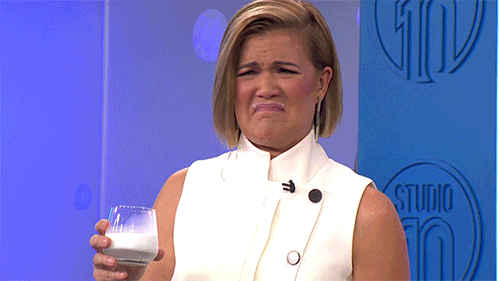 What brings her joy:
Spending time with family

Working out

Seeing a goal come to fruition
Wellness rituals: "Before I do anything, I clean up and work out. I also meditate, paint, and journal."
Support
Her treatment experience at Walter Reed National Military Medical Center wasn't easy, but the staff made her feel like she was in great hands. Brandi's mom was her #1 supporter, and friends and family helped her with tasks and visited often.
As you can imagine, there wasn't a plethora of Facebook groups and forums for Ewing Sarcoma survivors in the early 2000s. But social media and online communities (like buddhi!) have been instrumental for Brandi's life after treatment. Community is crucial from diagnosis to survivorship.
Brandi is actively involved as an ambassador for Sarcoma Alliance, and wants Sarcoma cancer to be as well-known as the "popular" cancers. Cancer can happen anywhere and to anyone, and education is key.
Brandi's advice for supporting someone going through or recovering from cancer treatment: "Focus on the positive and talk about how great the future will still be."
Brandi's Silver Lining
Life is short. Enjoy the journey. ✨

Brandi shares more about her journey in her book The Enemy Inside Me, and you can follow her on Instagram @Brandil.benson.