Thriver Spotlight: Meet Our Bud, David
David is an Austinite, loving fiance, and testicular cancer survivor who inspires others with his story. With the mantra "I'm still here," and a passion for mental health advocacy, he's practicing living and loving to the fullest.
ICYMI: we went live on Instagram with David in November as part of our Thriver Thursday series — check out the convo here!
David's Cancer Story
David visited the ER in 2014 for what he thought was a painful kidney stone. Doctors knew something different was going on and ran tests, finding a 19 centimeter tumor.
David had more tests done with oncologists at MD Anderson Cancer Center in Houston, where he received the official diagnosis of Stage 3 testicular cancer. He felt shocked and a little embarrassed about the diagnosis, admitting it was initially tough to share.
"I wanted to be mentally and emotionally in a place where I could tell that story — where I could tell it without feeling ashamed or embarrassed," he said.
Using the often lonely time during his treatment to determine if and how to share about his experience, David finally accepted that he needed to be open about it. And after nine months of treatment that included surgery, chemo, and radiation, he was in remission.
The mental toll of diagnosis, treatment, and survivorship was a lot to bear. David found a licensed therapist who specializes in cancer survivorship, after a mental health fundraising event inspired him. He is now an advocate for men seeking therapy while in or post-cancer treatment, especially those undergoing testicular and prostate cancers.
Let's get to know him better!
Originally from Queens, NY, David moved to Texas after a short stint in Guatemala. He was in Houston for 21 years before moving to Austin, TX to follow his tech dreams. He's engaged to his soulmate, Magda, who he knew he wanted to marry the first time they hung out (awww!). The lovebirds have two fur babies — Odie the dog and Maya the cat.
Fun Facts about David
He played a show at the Houston Free Press SummerFest festival with Lizzo in 2010.

He won a dance contest the day he moved to Austin and won $100 worth of wings.

He worked at a butcher shop in Guatemala from ages 11-13.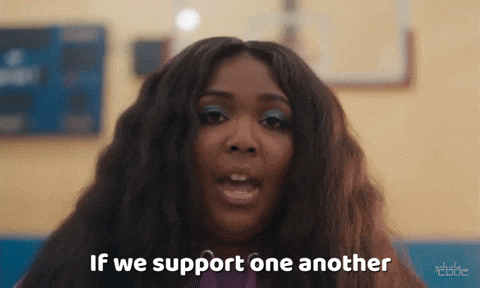 Favorite activities: David enjoys martial arts – training in Brazilian jiu-jitsu as well as freestyle wrestling. He's an avid reader and starts his day with his nose in a book. To unwind, he likes watching documentaries and horror films with Magda. He also loves to cook (especially BBQ) and take hikes with Odie at the nearby creek.
David plans to participate in the TYLER'S Dam That Cancer fundraiser hosted by the Flatwater Foundation, where he'll be paddleboarding 21 miles through Lake Austin.
David's Community
After David opened up more about his diagnosis, he was pleasantly surprised at the response from those in his life. He had a strong support community during and after treatment, including his employer and coworkers.
"There's an unspoken bond one makes with fellow cancer patients and survivors," he said. "There's an understanding that comes with those bonds that are forged in shared experiences, emotions, and hopes. No matter if you are in treatment or survivorship, we are all in different parts of our journey."
We had a great chat with David, and we can't wait to see where he paddles next!