Thriver Spotlight: Meet Our Bud, Heather
Heather is a five-year stage IV anaplastic lymphoma kinase (ALK) and lung cancer thriver who is "outliving statistics and out living my best damn life!"
ICYMI: we went live on Instagram with Heather in January as part of our Thriver Thursday series — check out the convo here!
"I want to be in a place where it's like, [is] 'anybody else going through this? What have you found that works?' Because that's a more productive conversation." 🗣
We recently caught up with our bud Heather aka @foxxnsoxx for an Instagram Live to discuss:
❌ The one thing she *never* wants to hear from those looking to provide "advice" (we're sure you'll be able to relate!),
🤔 How what you think you may want when you're first diagnosed is not exactly what you end up needing!
👭 Why having a cancer mentor is incredibly valuable, regardless if you are currently in treatment or if you're post-treatment.
Let's get to know her better!
Statistics gave Heather 3-5 years to live. She's been living—thriving—five years and counting. She's choosing to believe in the possibilities of beating those odds to live a fulfilling life. Cancer thrivers have the power to manifest hope in relationships and activities every day.
As a life coach, Heather knows a thing or two about changing your mindset — a critical part of dealing with cancer. "When I started with my own coaching journey, I realized if I get my thoughts under control, everything else becomes so much easier and freer."
She dropped this wisdom on our chat, which has got us motivated to find a nice, sunny spot to sit in for a while: "We're all flowers in a pot, and we need the boundaries of the pot, or the dirt will spill everywhere. For some, it's restrictive."
3 things most people don't know about Heather:
I almost always have my toenails painted.

I used to despise cilantro, but now I can't get enough of it.

I love makeup YouTube tutorials!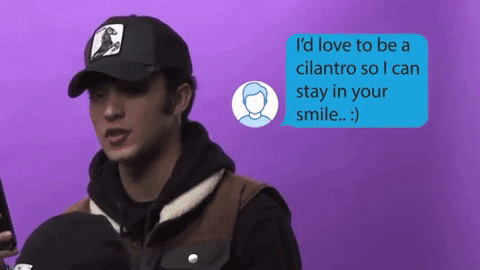 What she's listening to: Business and marketing strategy podcasts
What lights her spark: Adventures with her wife and dogs, advocating, and helping her fellow cancer patients on their journey
Wellness rituals that help her feel her best:
Daily yoga

Meditation

Ayurvedic massage

Acupuncture

Reiki
"Starting a 30-day yoga challenge helped me keep one tiny promise to myself every day (even if for just 5 minutes) that gave me the faith that I can do anything. This evolved into Ayurveda yoga, reiki, acupuncture."
Support from friends of families: what she appreciates, looks for and addresses in her relationships.
Heather's wife has been her rock throughout her diagnosis and treatment. "My wife always makes me laugh and props me up when I'm feeling down." She said, "We vowed to be partners in crime together."
Heather also appreciates that two of her BFFs dropped everything and flew into town from across the country upon her diagnosis. They treated her like herself—a human being.
"It's important to hold space for a person for who they were, are, and are becoming — and not just as a cancer patient."
Addressing the Hard Convos
However, not all relationships were as supportive. Other family relations have been a struggle, including the need for uncomfortable convos like, "Can you please stop treating me like I'm going to die tomorrow?" Heather said ultimately, she's glad she had those convos, even if it changed family dynamics. Not everyone is going to be a pro at being a cancer thriver or caregiver, bud.
Read more about dealing with relationship tensions after your cancer diagnosis.
In seeking support, Heather looks for people who can help with things outside of cancer, like giving guidance on relationships or helping her live a soulful life. "We're all just trying to make it through something we don't know how to do."
Thoughts on Support Groups
Heather has been in many different support groups, and is typically the youngest in the room (especially for lung-cancer-focused groups). She said some of them were scary because of the discussions around morbidity rate and side effects without the balance of hope and support. "I just don't want to hear that right now — that's not what I'm here for."
Heather says that even though people live longer, healthier, more fulfilling lives during cancer today than they have historically, it's still scary, uncharted territory. She loves that buddhi is filled with resources and people to connect, explore, and figure it out together (unlike those weird support groups). "We don't need to wallow in the misery any more than we already are."
"Sometimes you don't even know what you need until you're through it," she said, "and something didn't work, so you need to try something else."
Want to support someone going through or recovering from cancer treatment? Here's Heather's advice. "Don't be afraid to reach out and get a support network for yourself. You cannot be a support for another without people behind you supporting you!"
Heather's silver lining: "I'm living my best damn life, far better than it would have been!"
Check out Heather on Instagram at @foxxnsoxx or Facebook, and be sure to listen to our Instagram Live!