Thriver Spotlight: Meet Our Bud, Shoni
Shoni is a breast cancer survivor with an unfortunately all too common story. Not only did she navigate a new diagnosis and treatment without the support of family and friends, but she suffered subpar medical care. It was a solo ride, with feelings of loneliness and fear paving her way.
ICYMI: we went live on Instagram with Shoni in December as part of our Thriver Thursday series — check out the convo here.
Shoni's Breast Cancer Story
Shoni found her lump by accident while peeling off her sports bra after a run. After shrugging it off and hopping in the shower, she tried to rub the bulge away. But it wouldn't disappear — it wasn't a pencil smudge. As the water hit her, she was overcome with the realization that this could be serious. "The only time I fell apart was in that shower," she said. That post-run shower felt like an eternity knowing that she had to make a decision.
While getting dressed, Shoni chose to "put on her big girl panties" and fight. She was ready to seek a diagnosis and proper treatment, advocating for herself along the way. But she knew it wouldn't be easy.
Gearing Up for the Road Ahead: Cancer Deja Vu
When Shoni was in her early twenties, her beloved mother battled metastatic pancreatic cancer—and every doctor's visit was an uphill battle for answers and quality care. After getting repeatedly ignored, dismissed, and discounted, her mom was at stage 4 and given three months to live. Her mom's suffering ended when she was called home just two weeks shy of Shoni's twenty-third birthday.
Shoni's mother's passing changed things with her family forever, especially her sisters: "I didn't realize I had been the glue. And once the glue was gone, everything fell apart. They didn't know what to do with themselves."
The Complications and Obstacles of Cancerland
Shoni faced many complications along her journey, including unforeseen hospital visits and bad reactions to medicines. The inadequate medical care only elevated these hardships.
"My oncologist and pain management doctors ignored my pain and cries for help. So I suffered."
She was working part-time as a teacher with no health insurance. This made finances difficult. Not only that, Shoni wanted to freeze her eggs before treatment, knowing chemo would interfere with something she wanted more than anything — to become a mom.
Alone for Treatment and Recovery
Shoni was alone for 14 rounds of chemo, 25 rounds of radiation, and the immense toll the treatment took on her body and mental health. She even shaved her own head.
"No one celebrated or cheered me on. It hurt so bad. I was in so much pain that I thought would end after treatment." She also mourned her fitness lifestyle, going from an avid runner to using a walker.
After a single mastectomy, Shoni eventually had the other breast amputated as well. "I would have done both had I been given the option," she reflected. "The quality of care I received was not up to par, but I had no options because of the racism that is embedded in the health system."
Finally, Shoni got breast implants, but "they looked like venus fly traps" with expanders still in. One breast was so black from radiation damage that surgeons had to go down in size. An infection two weeks later knocked her breasts down another size, and a resident told her, "At least you have a boob." (aka things NOT to say to a cancer patient).
"I encountered a lot of ignorance, lack of compassion, caring, bedside manner, communication, and respect. I wish no one has to go through what I did."
"No one showed up." A lack of support left Shoni to fend for herself.
After reaching out to loved ones about her diagnosis, she was ghosted. "I was specific with what I needed, and no one showed up. It hurt real bad—not even my twin sister showed up." Shoni missed the one person she knew who would give her all the hugs she was asking for and needed. "If my mom was still here with me, she would have been there no matter what."
Want to support someone going through or recovering from cancer treatment? Here's Shoni's advice. "Just do! Make dinner for their family, or give a gift card or delivery if you can't cook. Do the laundry. Visit (if it's ok) and talk about stuff you normally would. Don't make them feel like they are the elephant in the room. It's not about you — it's about your sick friend and making them feel good. Don't just say; do!"
Shoni's experience didn't steal her joy from life. Let's get to know her better.
Fun Facts
Three things most people don't know about Shoni:
1. I love baking
2. I love old cartoons
3. I wear my heart on my sleeve and would give away the shirt off my back for someone in need
(We think your friends and family probably know about that last one!)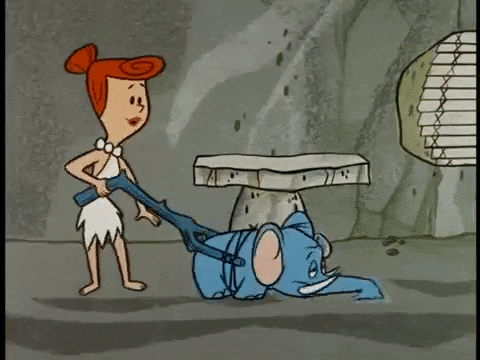 "I am all about health and fitness. I get excited to try out a new workout or new healthy recipe. Being in nature is so peaceful and beautiful."
Her dog Brownie was by Shoni's side when she needed her most. "She was always a step behind me when I spent nights on the bathroom floor. She kept her distance but didn't move until I moved."
Wellness rituals that help her feel her best:
Morning stretches for flexibility

Skin-care routines

30 minutes a day of physical activity

Bedtime meditation
Organizations that have been influential in Shoni's journey:
Despite the hardships, Shoni had a silver lining—learning to be an advocate for herself.
"At least I know I stood up for myself and hopefully the next patient won't deal with the same crap."
Now, she's one of the first groups of Baddie Ambassadors for For The Breast Of Us, an organization that uplifts women of color affected by breast cancer by sharing stories that educate, inspire, and connect.
Shoni, if your story has revealed anything, it's that you are a true baddie. You have suffered, endured, and overcome the hardest of hardships and stand here to tell about it.
Check out Shoni on Instagram at @brsuga, and be sure to listen to our Instagram Live!