Thriver Spotlight: Meet Our Bud, Vanessa
Vanessa is a thyroid cancer survivor, Board Certified Patient Advocate health coach, and blogger behind the lifestyle and wellness site Living in Steil. Diagnosed with thyroid cancer at 26, she was unaware at the time how this discovery would lead to her calling in advocacy and sharing her story.
ICYMI: we went live on Instagram with Vanessa in February as part of our Thriver Thursday series — check out the convo here!
Vanessa's Thyroid Cancer Story
It was 2013 — the same year "twerk" was added to the dictionary, and we were graced with Prince George's highness.
Vanessa went in for what she thought was a routine annual gynecology appointment. Then, her doctor asked if he could perform a neck check as part of the exam, which led to his discovery of a nodule on the right side of her thyroid. "The finding completely caught me off guard," she said. "There were no notable symptoms."
Vanessa spent the next couple of months learning everything she could about her diagnosis and eventually underwent a total thyroidectomy at Weill Cornell in New York City.
"I think it's important to make sure that you're getting the care that you deserve, that you're comfortable with your medical team, and that you have a doctor that is welcoming of questions. You know your body better than anyone else. If something doesn't feel right, don't minimize it."
Let's get to know her better!
Fun Facts
Three things most people don't know about Vanessa:
1. My last name is pronounced "style," hence the blog name Living in Steil.
2. I know I spend way too much time on social media (especially Instagram), but I secretly love every minute of it.
3. I write some of my best blog posts as I'm drifting off to sleep (and, yes, I always keep a pen and pad by my bed).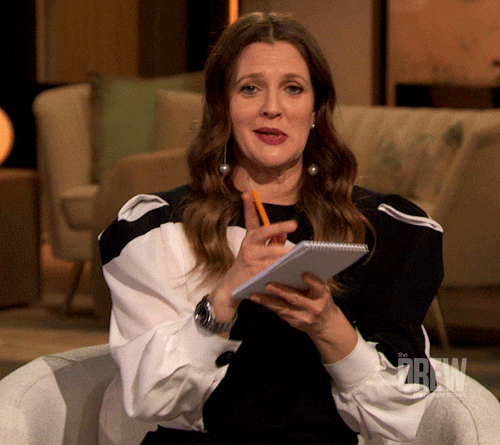 What lights her spark? Sharing her story and creating a sense of community.
"Creating a strong connection and a community is something that I'm passionate about. It's also a resource that I felt was missing during my diagnosis, and I wanted to offer that to others."
By starting Living in Steil, Vanessa was able to find her voice, process the diagnosis, and reveal her journey's impact.
Oh, and the 2019 book TOUGH: Women Who Survived Cancer by Marquina Iliev-Piselli features Vanessa's thyroid cancer story!
Wellness rituals that help her feel her best:
Go for walks

Online pilates classes

Nightly meditation using the Calm app

Horseback riding

Visiting the beach
"As someone who struggles with anxiety, it's so important to stick to a routine and get exercise. Getting in some activity outside is a great way to reset the mind."
It takes a community. Here's what Vanessa loves about her supporters.
"When you go through a cancer diagnosis, it takes a community. Even if you don't have a tribe right away, you will meet so many other inspiring people on your journey."
When Vanessa was first diagnosed, she and her friend would try new lunch places each week as an exciting way to get out of the house and provide a distraction. Now, she keeps in touch with people via FaceTime and text due to her full-time WFH schedule (and a pandemic).
Vanessa's good friend (and former co-worker) Claudia was one of her biggest supporters from the beginning. Claudia took off work to come into New York City with Vanessa for surgeon consults and provided a shoulder to lean on. Her professional network offered much-needed encouragement and community, too.
"As a blogger, I've been fortunate to cross paths with so many other incredible wellness warriors who have continued to support and encourage me on my journey, including @heathervsj, @lframe, @weillcornell, @thyca, and @thecompanyinspire, just to name a few."
Despite all of this support, sometimes it can feel lonely: "I did feel very much alone when I was first diagnosed because, at the end of the day, you're the one who has to absorb all of the information and process what's happening to you."
Want to support someone going through or recovering from cancer treatment? Here's Vanessa's advice. "Don't try to say the right thing. Sometimes, people just want to know that you're there and that they have someone who supports them. When I look back at my diagnosis, it's time I spent with people that I remember, not what they said to me."
Vanessa's silver lining: finding her career direction and a calling.
Before Vanessa's diagnosis, she struggled to find her niche, trying different jobs that didn't fulfill her. After her diagnosis, one thing led to another: "I decided to start my blog as a cathartic outlet. I wanted it to be a resource for other newly diagnosed patients and a place that could offer them hope. My side hustle soon led to branded collaborations and a rewarding career in social media and public relations for a cancer foundation. I then pursued a holistic health coaching certification and became a Board Certified Patient Advocate to help others take control of their health and play an active role in their healthcare."
What a wild ride! Thanks for sharing it with us, Vanessa.
Check out Vanessa on Instagram at @livinginsteil, and be sure to listen to our Instagram Live!